I have been planning for this Southern European Beach set since early last month. I have finally finish it this morning following 3 weeks of modifications and expansions.
The entire set is separated into 2 zones, the beach, and the shops. There are 2 buildings in each zone.
Beach zone:
Pizzaeria
Beach Bar
Shops zone:
Historic Corner
Cafe
There are 4 different colours in 4 different styles. Two of the buildings use the 10190 modular building set for interchangeable 2nd floor and roof.
The entire beach set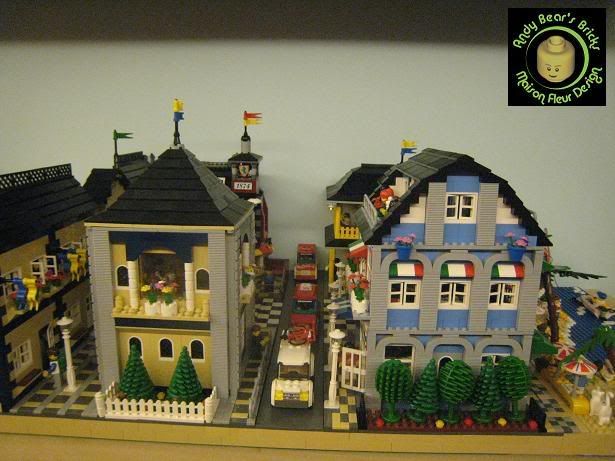 The Beach Zone

Wave board

浮

Floating beds