LEGO® set 6350, a Pizza store, has just moved in to 3 Continental High Street, just next to the flower shop. It uses the existing logos and stickers, with redesigned pizza boxes and a new portrait banner. On the left is the car park for Pizza delivery vans, in the middle is the takeaway store, while on the right is the entrance to the restaurant.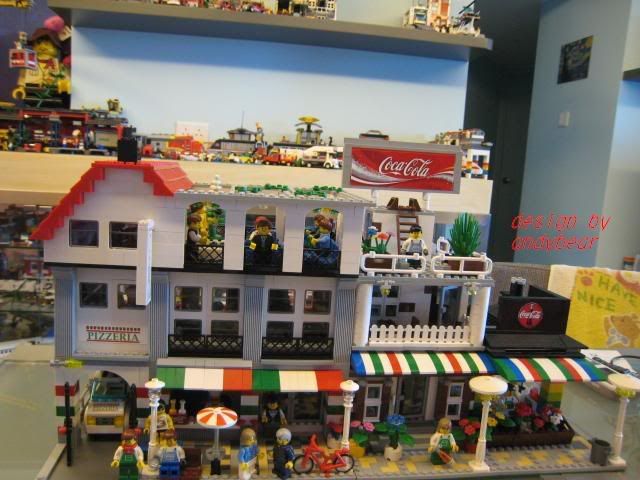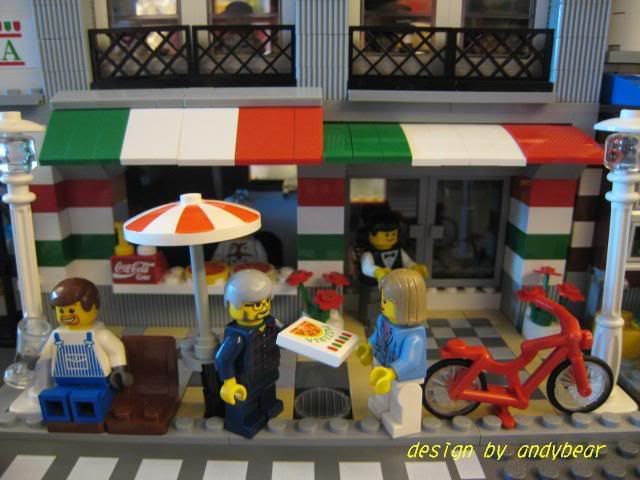 Open-air seats on the top floor along with a sexy girl performing on the small stage.

The bar, the kitchen, and the seats on the first floor. There is even a photo of the old store at the entrance.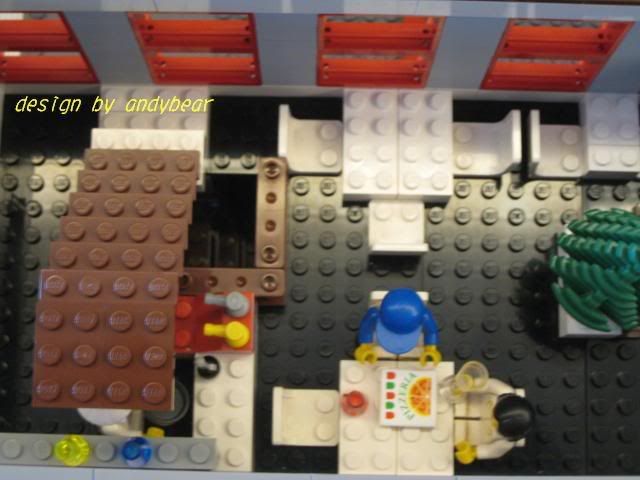 The delivery van car park, the takeaway counter, and the entrance.